Transmissions Specialists in O'Fallon, IL
Transmission troubles? Do you hear strange noises when you shift gears? It's time you call a local transmissions expert for inspection and repairs to keep your car running smoothly and safe to drive. Transmission problems may not render your vehicle completely unusable. However, it does make your vehicle unreliable and unsafe to drive. These problems must be taken care of as soon as possible by an expert technician. That's where we come in – Bruce's trained auto technicians will find the problem and offer affordable repairs to get your car back on the road faster. Read more below about our transmission services!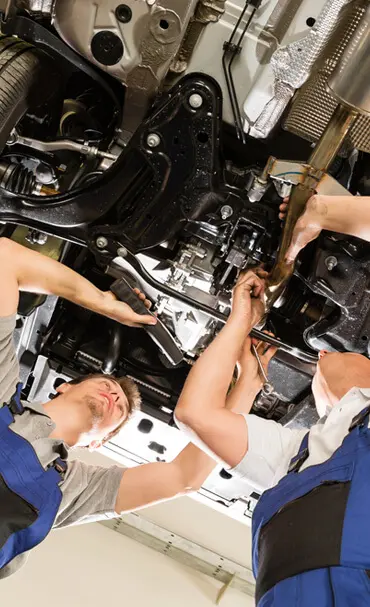 In the O'Fallon, Illinois area and throughout the Metro-East, people know that it's us to call for all their transmission needs. In fact, they know that our ASE-certified technicians have all the knowledge and skill needed to provide an expert diagnosis. We won't just try to sell you a new transmission for our own sake; we'll do what's best for you and provide options that fit your budget and needs. Read more below for specific transmission services or call now to receive a free estimate!
Transmission Service
Transmission Repair
Transmission Rebuild
Transmission Replacement
Automatic
Manual
Continuously Variable (CVT)
Clutches Transmission
Clutches
Flywheels
More…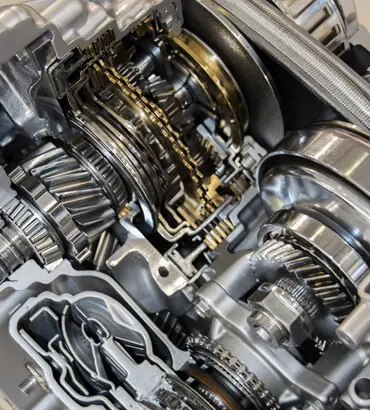 Did you know that you may be able to save considerable repairs on your new transmission? That's because you may be able to solve your problem by simply rebuilding the transmission. While this process may take a more extended period, our team can remove, disassemble, reassemble, and replace the transmission in your vehicle, solving your problems without the big price tag. Call for an estimate to see if your vehicle is a candidate for this service. 
Unfortunately, transmissions aren't going to last forever. Even the best, most well-taken-care-of transmissions are going to fail at some point. While rebuilding it may be an option, you may be better off with a complete transmission replacement. Our team can perform this service for all makes and models, installing factory-approved parts that solve your transmission problems, once and for all!
Signs of Transmission Problems
It's important to notice the signs of transmission problems so you can take action when something has gone wrong. With that in mind, here are a few of the signs of transmission problems that you should look for to ensure your vehicle stays safe to drive.
Transmission fluid leaking
Low transmission fluid
Strange sounds when you shift
Car not shifting
Car slipping out of gear
Burning smell
High-pitched whining when accelerating
Signs of Transmission Problems
Check transmission fluid levels on a regular basis
Refill transmission fluid when low
Perform regular maintenance checks as specified by the factory
Have problems checked out soon