Auto Repair Shop in O'Fallon, IL
Hearing strange noises when you shift gears? Were you due for an oil change, like, yesterday? It's time you called your local auto repair shop or the service you need to get your car in the best possible condition. At Bruce's Auto Repair, we provide expert auto repair, routine maintenance, and complete auto diagnostics to customers in O'Fallon, Illinois; and the surrounding Metro-East communities such as Belleville, Fairview Heights, Scott Air Force Base, Shiloh, and Swansea. We've got over 30 years of experience and well-trained, friendly staff that's focused on you. Call us today for everything from repair to routine maintenance!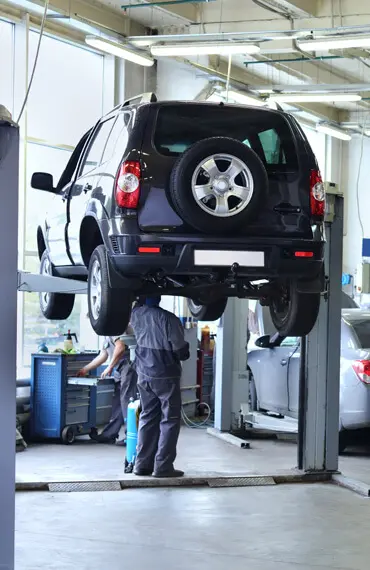 In the O'Fallon, Illinois area and throughout the Metro-East, people know they can trust us for all their auto care needs. In fact, our trained technicians understand how to provide service for all makes and models of any foreign or domestic vehicle including cars, trucks, SUVs, Vans, performance vehicles, and more! We take pride in being the complete auto shop for people in our local community. From diagnostics to finding the problem to routine maintenance and major repairs, there's a reason we're the auto repair leader in O'Fallon, Illinois. We provide the following services:
Engine Diagnostics
Computer Diagnostics
Engine Repair
Engine Tune-Ups
Transmission Repair
Transmission Rebuild
Transmission Replacement
Radiators
Fuel Injection Systems
Starters
Alternators
Spark Plugs
Plug Wires
Steering
Suspension
Axles
Belts & Hoses
Batteries
Routine Maintenance
Oil Changes
Fluid Flushes
More…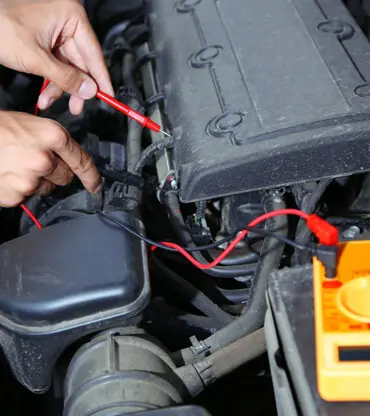 Engine Diagnostics & Repair
We all know the feeling when you hear something that isn't quite right. Was it your engine? Did you hit something? At Bruce's, we're engine diagnostics experts that can use computer diagnostic technology to pinpoint your troubles and provide fast repairs that get you back on the road faster. From failed cylinders to bad spark plugs and more, our team has the experience needed to service all of your engine problems!
We're your local tire and brake specialists. We can provide tire mounting, tire rotations, tire balance, and wheel alignment systems. We also provide brake inspections, brake repair, and brake installation services.
Tread has worn under ¼" inch thick
White spots starting to show on tires
Hydroplaning easily in wet weather
Tires slipping around turns and curves
Signs You Need New Brakes
Squealing when brakes are engaged
The pedal requires you to press harder
Stopping time increases
The pedal will not engage
Brakes do not engage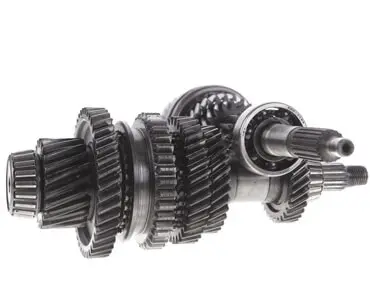 We're O'Fallon Illinois's transmission experts for replacements, rebuilds, and repairs. Follow this link to visit our transmission repair page for more details about our transmission services, common signs of trouble, and even tips to maintain and protect your transmission as your car ages!
Routine maintenance is vital to keeping your car on the road for as long as possible. We provide all routine and factory-scheduled maintenance for any vehicle. While some people think that oil changes and fluid flushes are all it takes to keep the car in great shape, there are actually quite a few fluids, belts, hoses, filters, and other parts that must be replaced and maintained over time. Read below about the benefits of routine maintenance: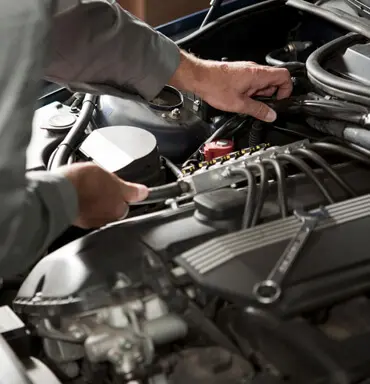 Benefits of Routine Maintenance
Fewer repairs needed
Fewer breakdowns
Keeps vehicle in warranty
Makes the vehicle safer